Top 10 2024 Prom Style Trends
What are the top prom dress trends for 2024?
As the year 2024 approaches, prom-goers are eagerly anticipating the latest fashion trends to make a statement on their special night. Here are the top 10 prom dress trends that will dominate the scene:
Metallic dresses will shine bright on the dance floor. From shimmering silver to dazzling gold, these dresses will make you the center of attention.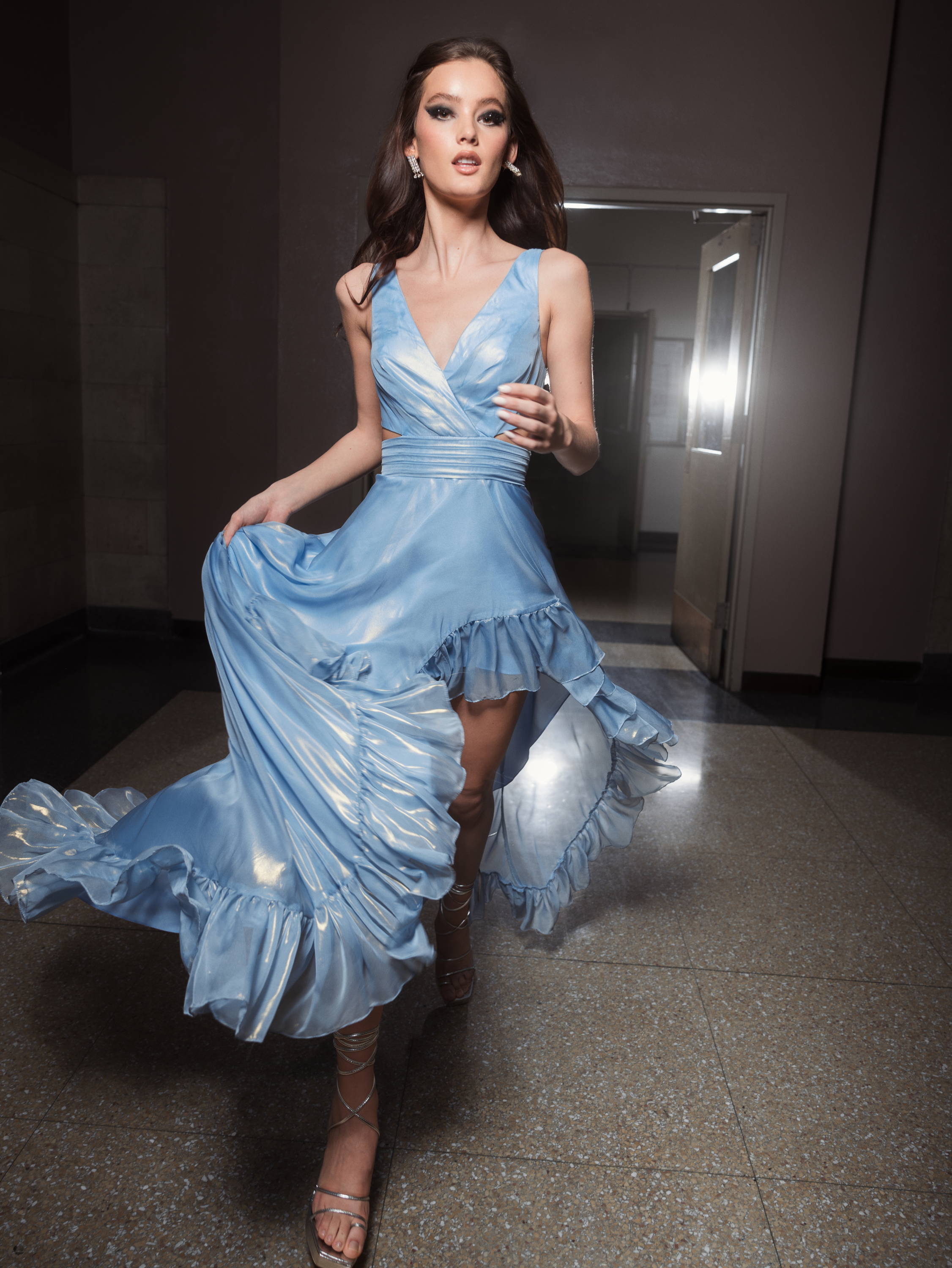 Step away from the traditional solid colors and embrace bold prints. Floral patterns, animal prints, and geometric designs will add a unique touch to your prom look.
3. Off-the-Shoulder Elegance
Channel your inner elegance with off-the-shoulder dresses. This timeless style will give you a sophisticated and romantic look.
Show off your legs with high-slit dresses. This trend adds a touch of allure and allows you to dance the night away with ease.
Make a dramatic entrance with feathered dresses. Whether it's a subtle feather trim or a full feathered skirt, this trend will make you feel like a glamorous diva.
Sheer fabrics will add an element of sophistication to your prom attire. Delicate lace, tulle, or mesh overlays will create an ethereal and romantic look.
Break away from the traditional one-piece dress and opt for a trendy two-piece ensemble. Mix and match crop tops and skirts to create a unique and stylish prom outfit.
Sparkle and shine with glitter and sequin embellishments. These dresses will catch the light and make you the star of the night.
Leave a lasting impression with a backless dress. This trend adds a touch of allure and sophistication to your prom look.
For those who prefer a timeless and elegant look, classic ball gowns will never go out of style. Channel your inner princess and make a grand entrance.
With these top 10 prom dress trends for 2024, you'll be sure to turn heads and make a memorable impression on your special night. Whether you choose a metallic dress, a bold print, or a classic ball gown, embrace your personal style and have a prom night to remember!
---